Hair Extension Before and After Pictures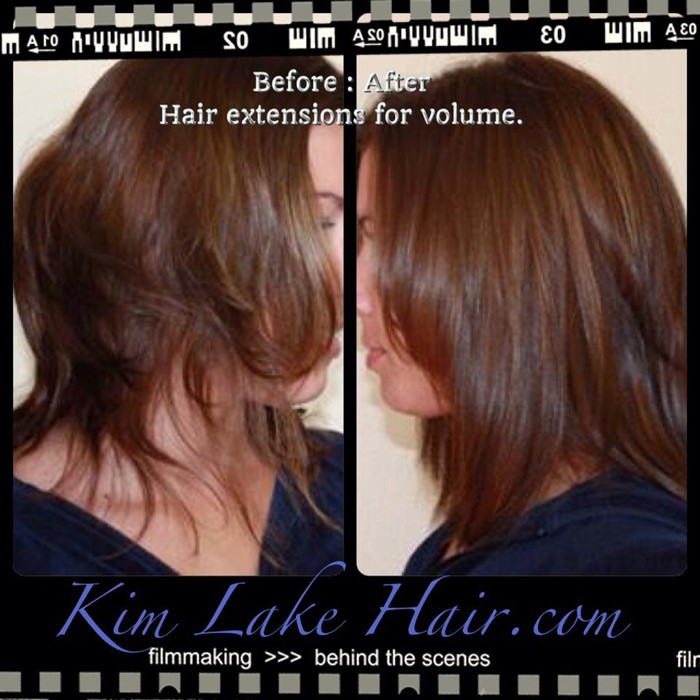 Someone at a well known local salon in downtown Seattle decided their fancy texturing tricks were the thing to do. Well, all they did was butcher her hair and thin it out so bad that, well, it looks like this before picture.
I thickened it back up with hair extensions. Even though it looks like a solid color, it is still a blend of a couple browns to reflect her ends and new growth. Blending like this always gives the hair better dimension and more natural reflectivity.
Hair Extension Before and After Pictures: 1 : 2 : 3 : 4 : 5 : 6 : 7 : 8 : 9 : 10 : 11 : 12 : 13 : 14 : 15 : 16 : 17 : 18 : 19 : 20
More Kim Lake Hairstyle Pictures
All hairstyles: 1 : 2 : 3 : 4 : 5 : 6 : 7 : 8 : 9 : 10 : 11 : 12 : 13 : 14 : 15