Hair Extension Before and After Pictures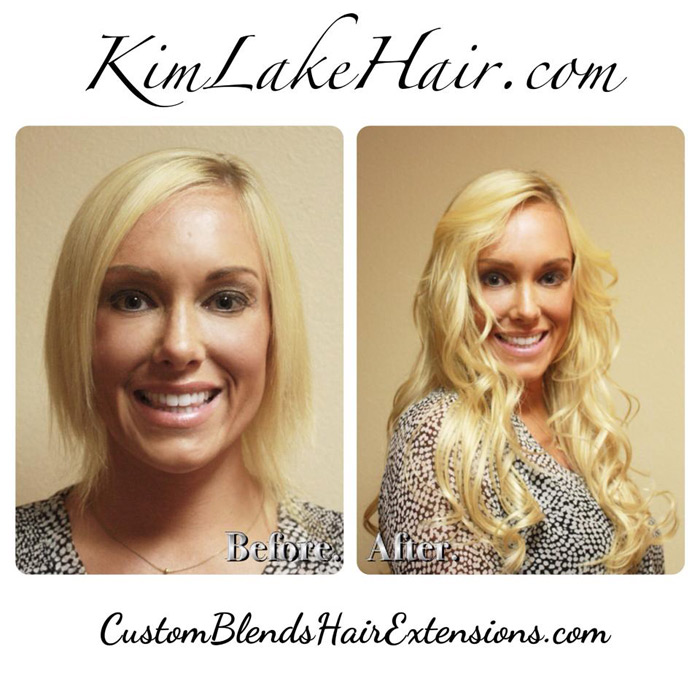 The before picture was after the removal of previous extensions and new color. Her hair is very fine so I don't like to over bleach. I toned down the yellow with 7N low lights done very fine and only used high lift blonde color to foil into the new growth.
For the hair extensions, I used Russian hair, with a combination of blondes, finely blended, to pick up all the hues that were are her hair.
Hair Extension Before and After Pictures: 1 : 2 : 3 : 4 : 5 : 6 : 7 : 8 : 9 : 10 : 11 : 12 : 13 : 14 : 15 : 16 : 17 : 18 : 19 : 20
More Kim Lake Hairstyle Pictures
All hairstyles: 1 : 2 : 3 : 4 : 5 : 6 : 7 : 8 : 9 : 10 : 11 : 12 : 13 : 14 : 15