After two process color to begin the ombre
gradient transition from dark to light.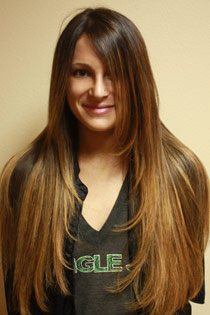 5 differnt ombre levels were created so that the top
transitional layers stretched to the lower layers
with lower color.
Light color extends toward the ends
leaving depth underneath appropriate for the length of
each part of her hair.