Hair Extension Before and After Pictures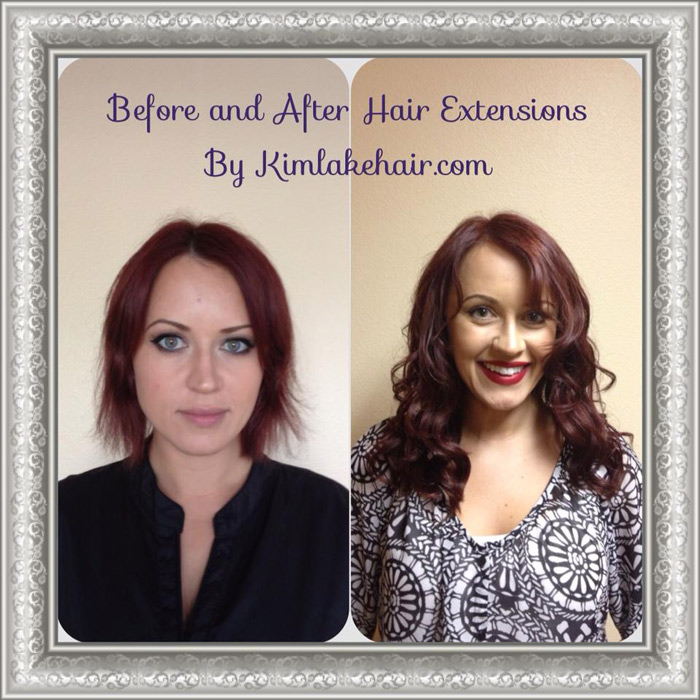 The before picture is a result of color over processing. Then, my favorite thing (kidding), a solid reddish color. How do you match this? Sure I could color some extension hair, but extensions hair has different porosity. No extensions are this color. There's no way that I'm going to make it chunky and stripy by alternating color.
What do we need? Custom Blends Hair Extensions. It's the only way to nail this color match perfectly. I used a deep red and dark brown, blended so finely it looks like one color, plus it has great dimension and shine and the kind of reflection that natural hair would have.
Hair Extension Before and After Pictures: 1 : 2 : 3 : 4 : 5 : 6 : 7 : 8 : 9 : 10 : 11 : 12 : 13 : 14 : 15 : 16 : 17 : 18 : 19 : 20
More Kim Lake Hairstyle Pictures
All hairstyles: 1 : 2 : 3 : 4 : 5 : 6 : 7 : 8 : 9 : 10 : 11 : 12 : 13 : 14 : 15